Client Notes: "Concrete...serves a twofold purpose, being useful and beautiful at the same time. The homes and businesses of our customers act as the studios to showcase concrete artwork."
I loved this approach that concrete is artwork. It let me know that the logo should be thoughtful and that the client would appreciate something unique and not so literal.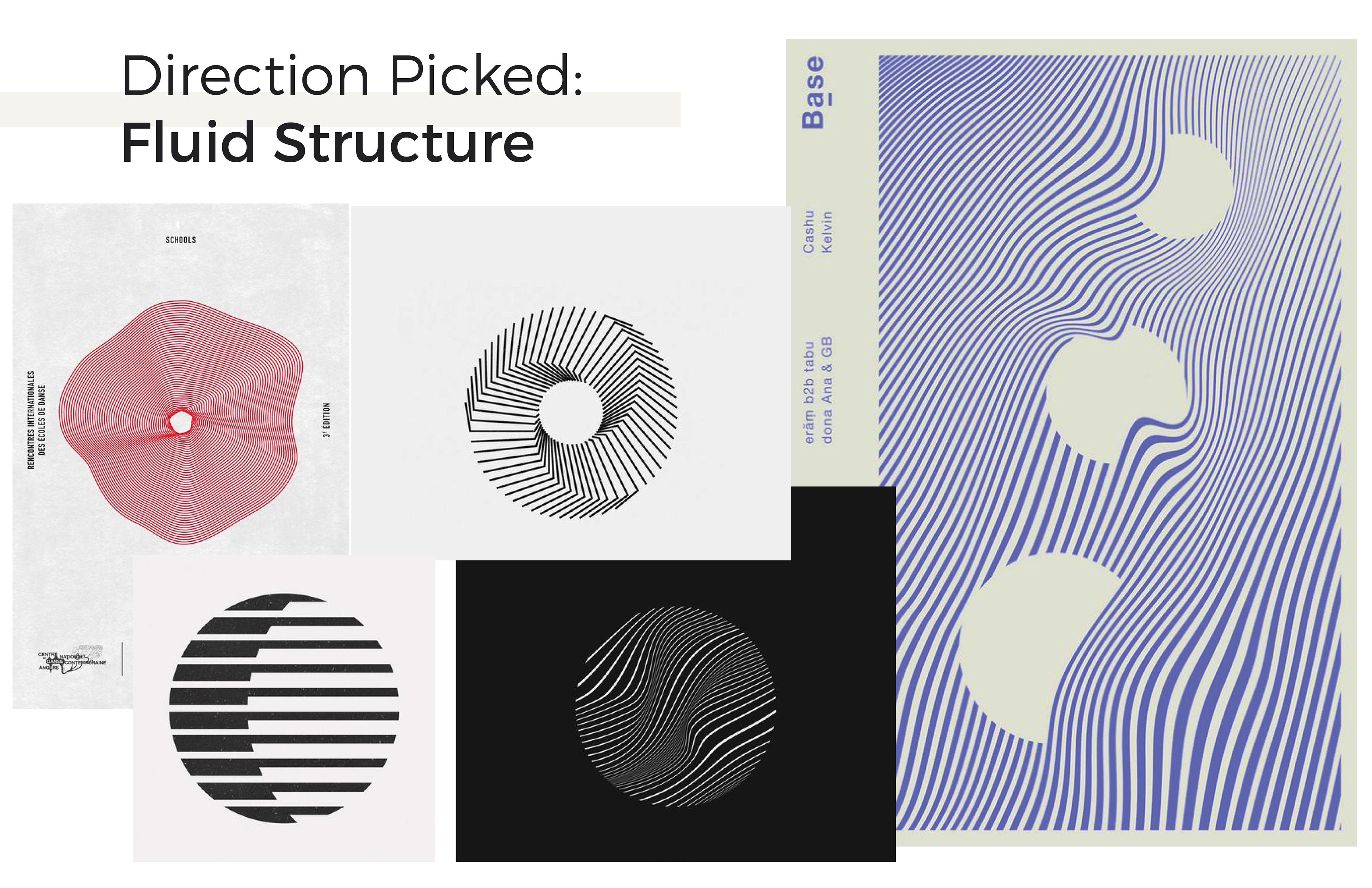 I ended up with an organic and structural mark. It has a boulder feel, strong but still fluid. I was inspired by the movement of pouring concrete and the ripples it makes. It also contains an "O" in the center and has a "C" shape that surrounds it. I also tried to keep elements from the original logo: the curves and the red and grey color scheme.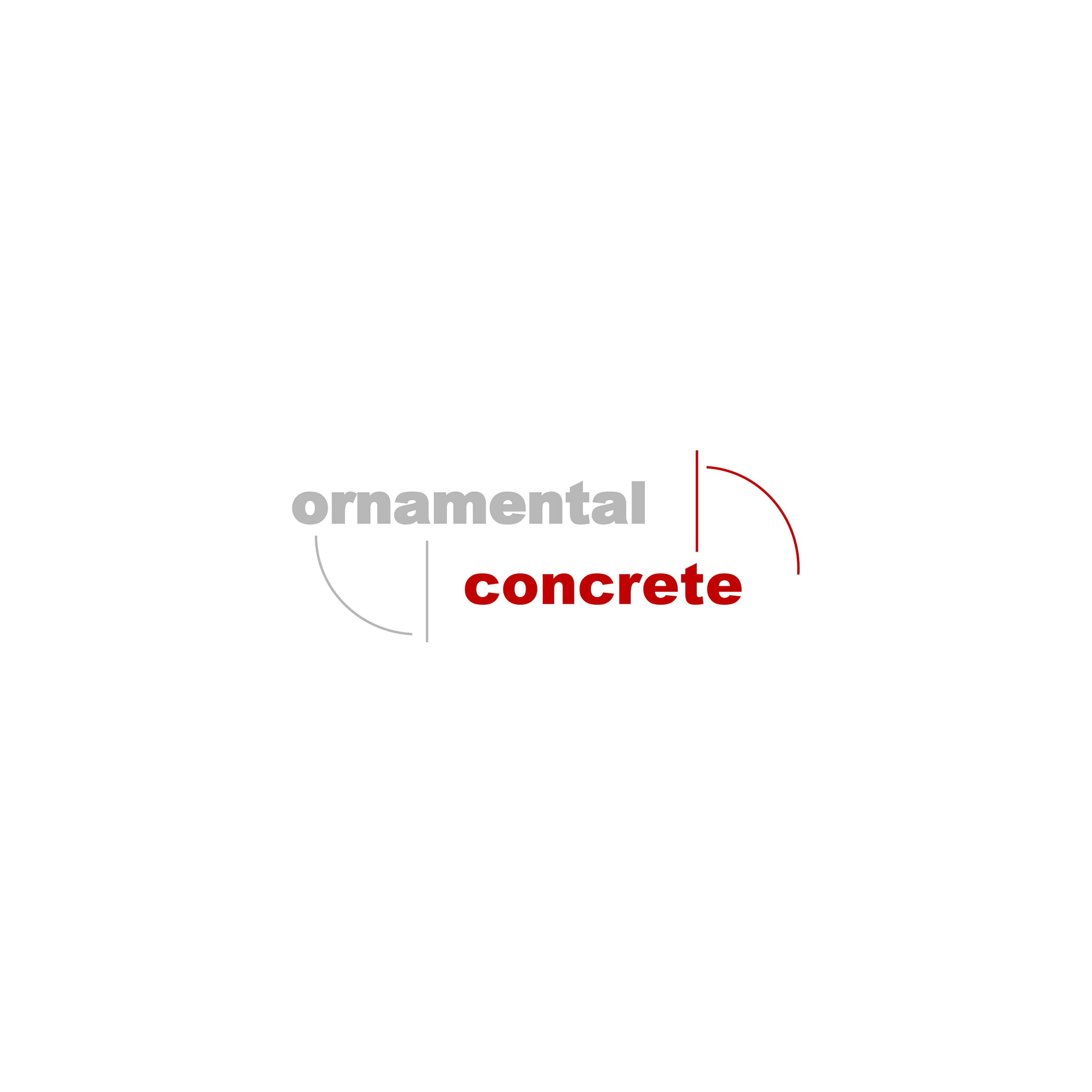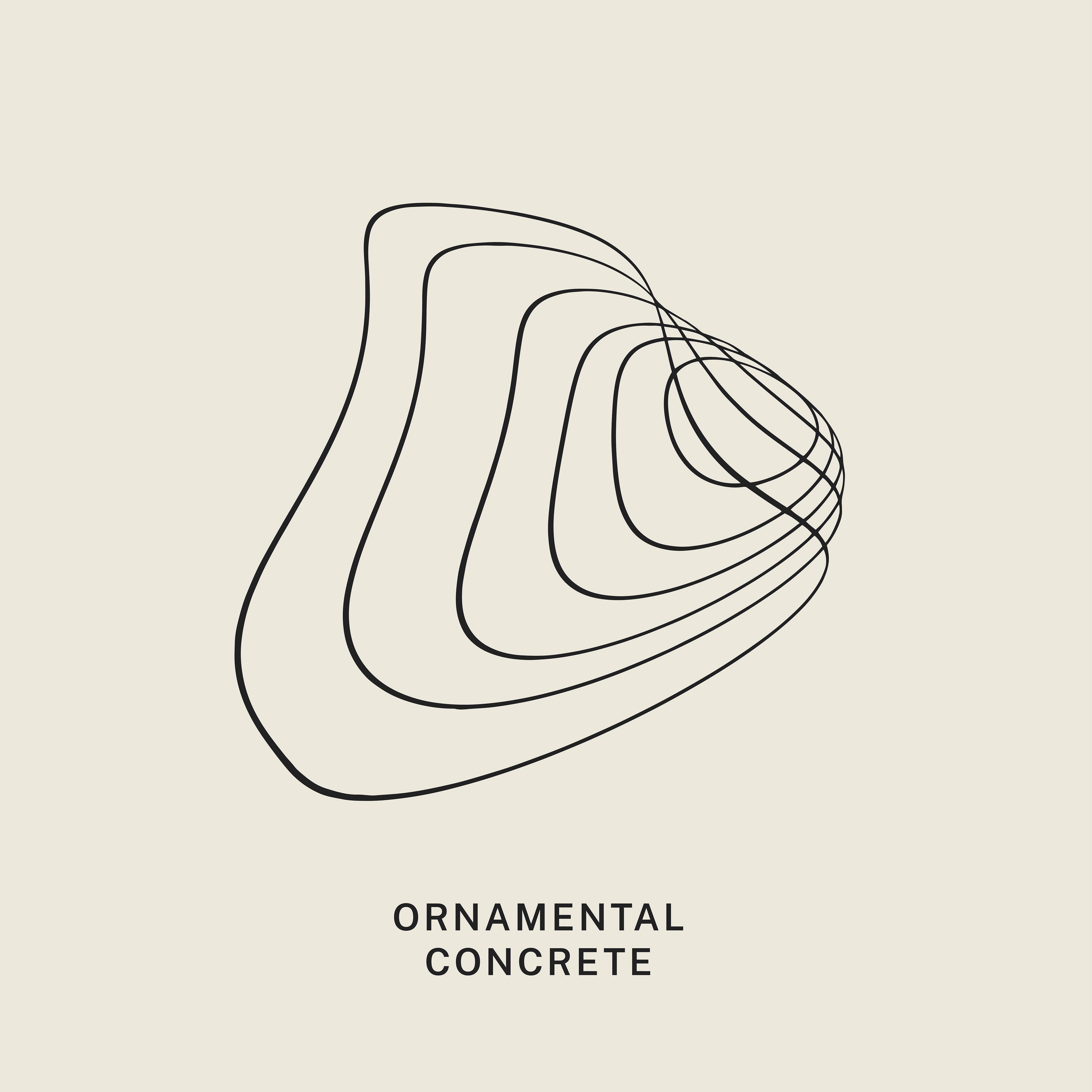 For a social campaign I thought it would be fun to frame concrete and treat it as if it were hanging in a museum.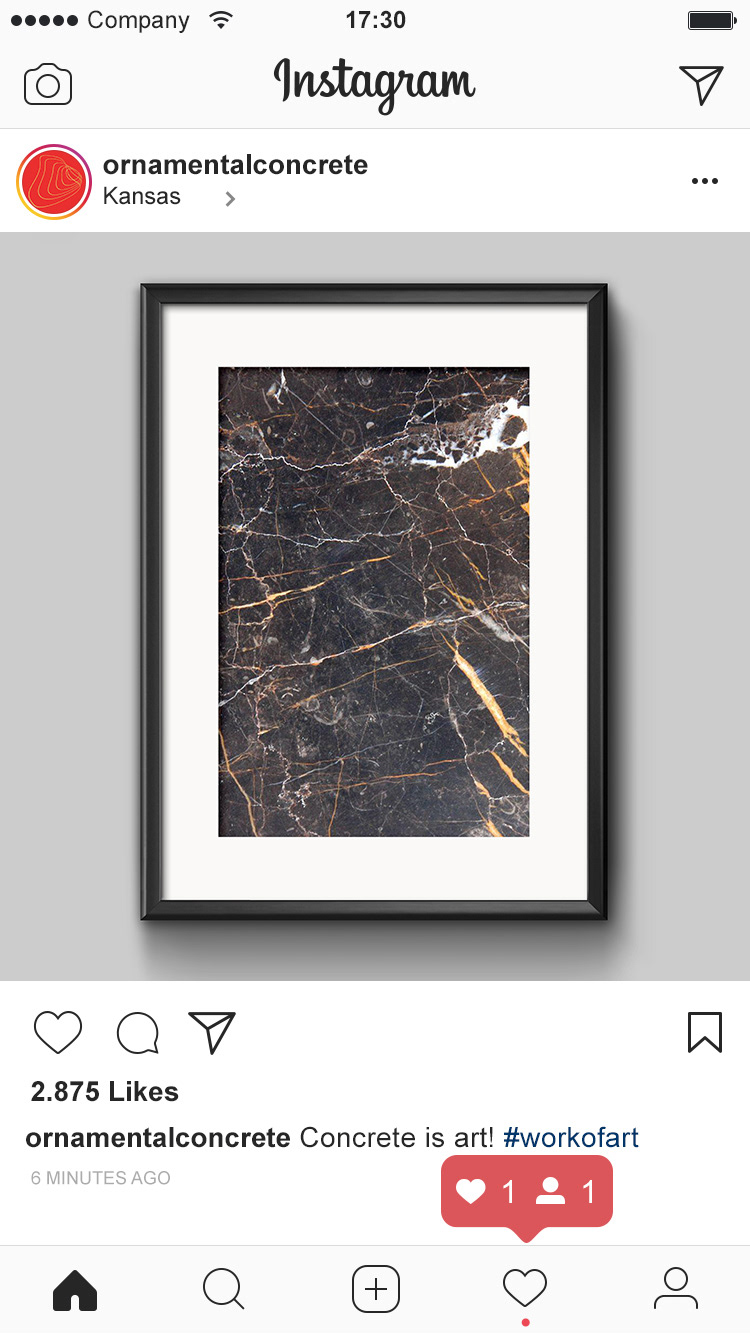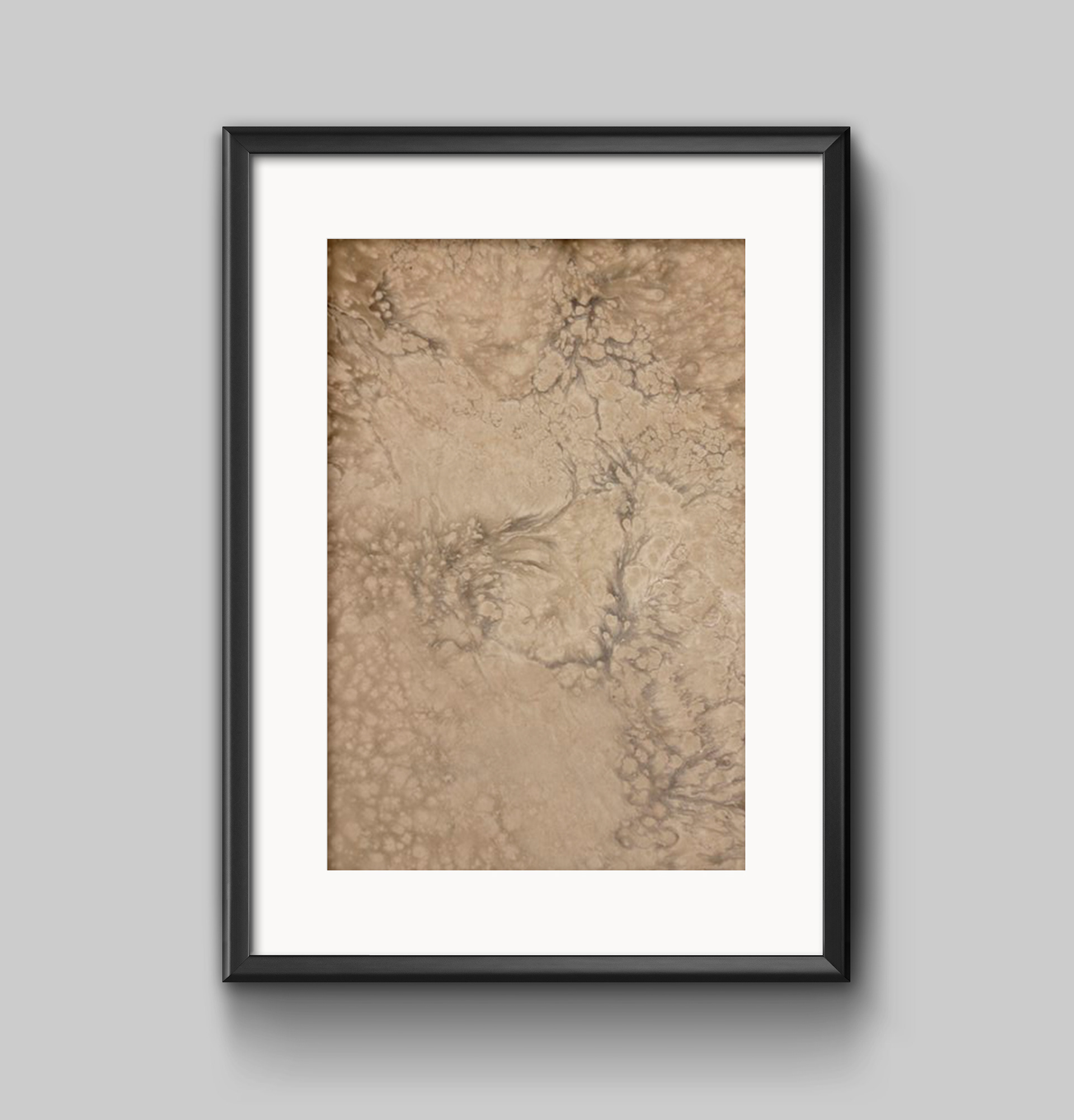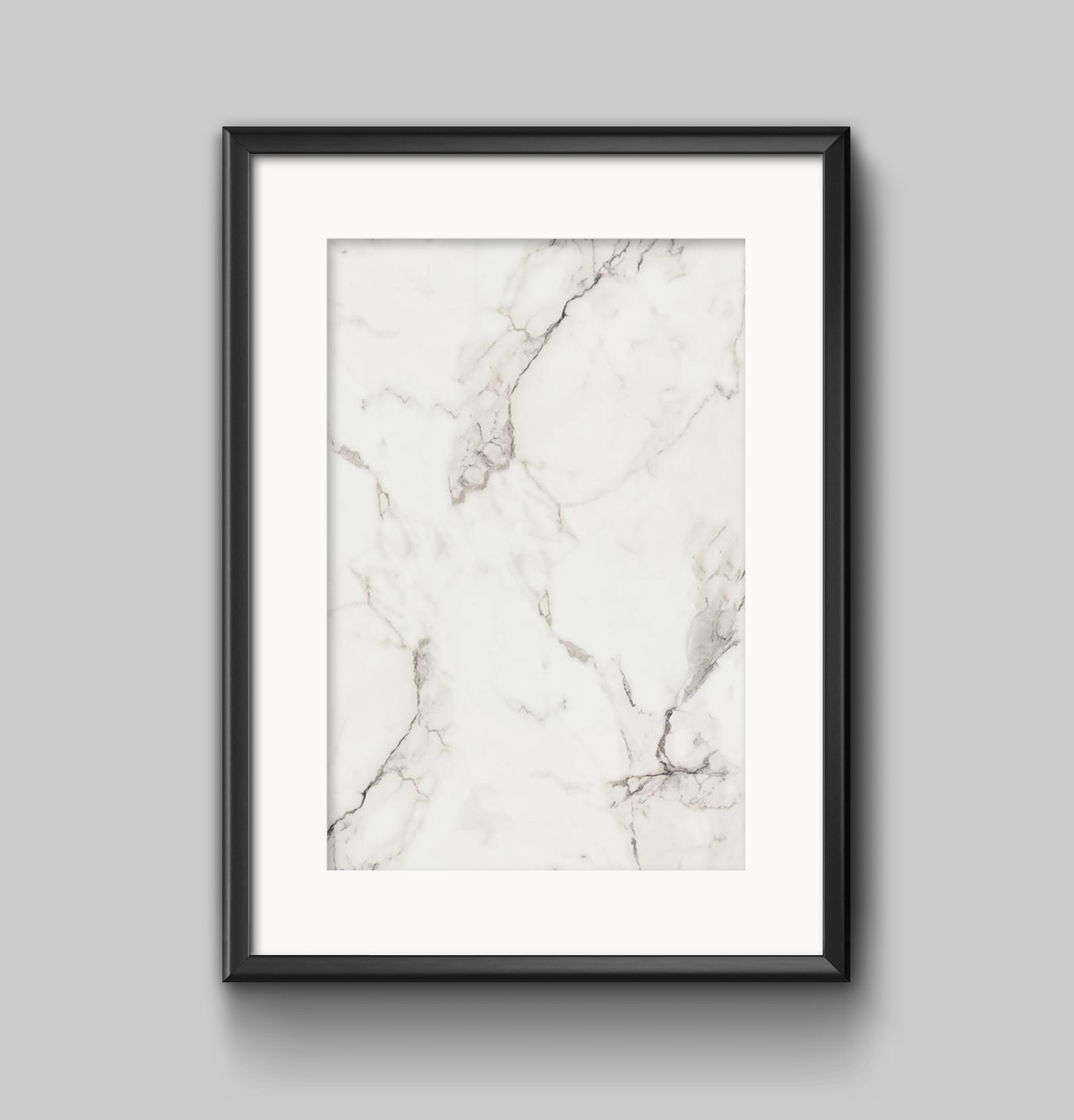 I had some fun coming up with other ways the branding can be executed.